Friday, June 22, 2007
Your Alumni vs. Our Alumni
We've played this game before with the likes of OJ Simpson vs. Pat Tillman and Geraldo Rivera vs. Al Michaels, but these two are random guys off the street that I had never heard of until this morning. The first comes from some rough streets, namely those of Afghanistan: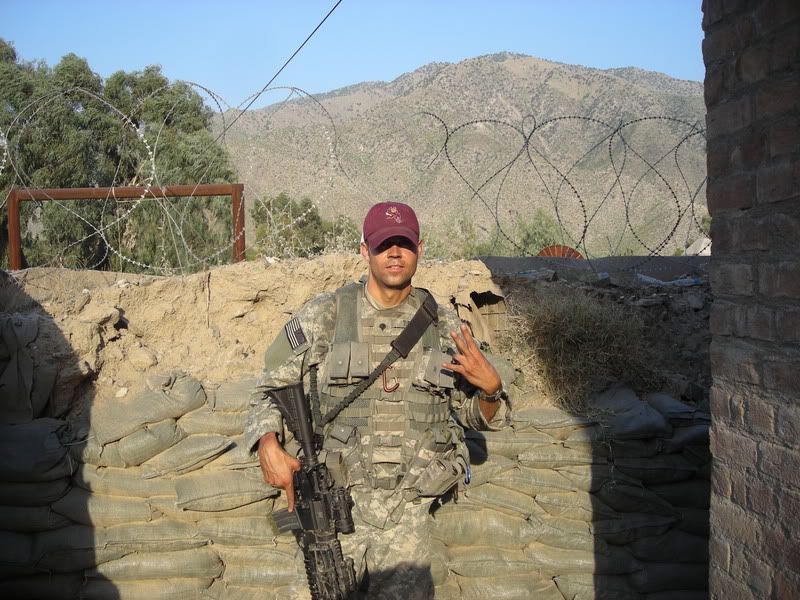 It could be worse, at least that's not Sentinel peak in the background.
The handsome man in the above picture is a buddy of UAHater, one of my favorite message board personalities. The second entry comes from
an MSN Money article
. To wit:
Mark Williams, who holds a degree in archaeology from the University of Arizona, is a cook at a nearby Denny's (DENN, news, msgs). After entering the CNBC contest, he didn't make it out of the contest's 10-week first round.
Keep reaching for the stars, Wilbur.
* Speaking of alumni, I'll be in the Nation's Capital this weekend and I'm hoping to take in Sunday morning's soccer match between the local ASU and UA alumni associations. Kick some ass Sparky!
* And on a final note, I haven't laughed
this hard
in quite some time.
Labels: ASU alumni, blog links, regular old crackers, rivalry rants, UA morons
Comments:
Awesome blog! I love it :). Just gonna tell you, whenever you write a new blog post, go over to BeTheRef.com and post a link on that site to your blog entry, maybe get a few more readers on your blog here.
Post a Comment
<< Home