Tuesday, June 26, 2007
Regular Old Crackers for the abysmal depths of the offseason
There's actually some Sun Devil news relevant to the big sports, and none of it involves the police! Kinda makes me feel like riverdancing.
* There was
an expose in Sunday's East Valley Tribune
regarding major structural needs at Sun Devil Stadium. Long story short, engineers didn't see the need to waterproof a stadium in the desert but they hadn't thought of soda, beer, the mini-bottles we used to sneak into the student section, the subsequent vomit, or the water used to hose all of it off. As a result, structural steel beams have rusted out and concrete is beginning to show severe stress cracks. I guess the bathroom and concession stand remodeling will have to wait, since there has never been any money in the budget for those either.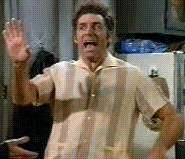 Oh I'm stressed!
* Herb Sendek and the basketball coaching staff are keeping up with the filthy, slimy Joneses of the CBK world by
offering scholarships to 14 year-old Nick Johnson and 15 year-old Matt Carlino
, both from Gilbert(AZ) Highland High School. While I can't say I approve, it's probably better for the kids involved if Herb gets there before Lute.
Lute Olson is already scouting the class of 2026. That fucker will never die.
*
ASU football received two verbal committments
for the 2008 recruiting class, landing a highly touted corner from Vegas (thank freaking GOD) and a defensive lineman from Chandler. Good to see we're addressing immediate needs, but let's be honest- aren't they all "highly touted" when they're still in high school?
* And finally, check out the high-larious
U of A haiku thread at Devil's Digest
. A sampling from RBKDevil, if you will:



Moral victory
Six and six season again
Time for basketball.
Sheer brilliance!
Labels: dirty icky recruiting, hoops, I miss college, message board nonsense, movie references, regular old crackers